Biography of a guitarist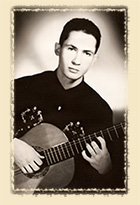 Emil Petrov was born on October 29, 1973 in Sofia, Bulgaria.
This is where it all started, in 1982, when he began to play guitar with his uncle Lubomir Djokov and Stefan Vladimirov.
One year later he was introduced to the "father" of the Bulgarian classical guitar Dimitar Doychinov and he was his student until 1998.
1988-1989 - during this period Emil Petrov studied with Ingrid Wittenbecher (Musikschule Lichtenberg-Berlin, Germany).
1994-1998 - took his education at the New Bulgarian University (NBU), again under the direction of Maestro Dimitar Doychinov. Emil graduated with master degree in music and classical guitar.
1998-2003 - Emil Petrov was an assistant-professor at the "Department of Music and Performing Arts" at NBU.
In 2003 he moved to Leipzig, Germany and created his own guitar school "Lyra".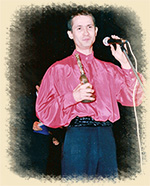 Emil Petrov is a winner of several important competitions:
1995 - First Prize at the 8th International Competition of Classical Guitar in Gotze Delchev, Bulgaria.
1996 - Laureate of the 2nd Academic Competition in Plovdiv, Bulgaria.
1999 - First Prize and the Special Award (Special Prize given by the Spanish Embassy for performance of Spanish music) of the 3rd National Festival of Classical Guitar in Kjustendil, Bulgaria.
Emil Petrov has performed over 300 concerts throughout Europe (Bulgaria, Germany, Italy, Spain) solo and with other musicians - Guitar Quintet "Epika", with Guitar Trio "Emi", Mandolin Quartet "Seasons", Zvetoslava Slavova - mezzosoprano, Babette Dieterich, Mario Kulisch from the "Wolkentarmper" society, Annuluk etc.
Emil Petrov has made many TV and radio recordings through the years.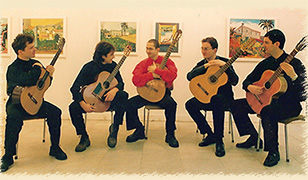 Discography :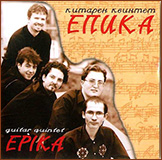 2000 - with guitar quintet "Epika".
2001 - with mandolin quartet "Seasons".
2005 - "Romantik für Durchreisende" - appereance with Babette Dieterich and solo - Wolkentramper-Edition.
2009 - "Hundert Jahre Zweisamkeit" solo and with Mario Kulisch - Wolkentramper-Edition.